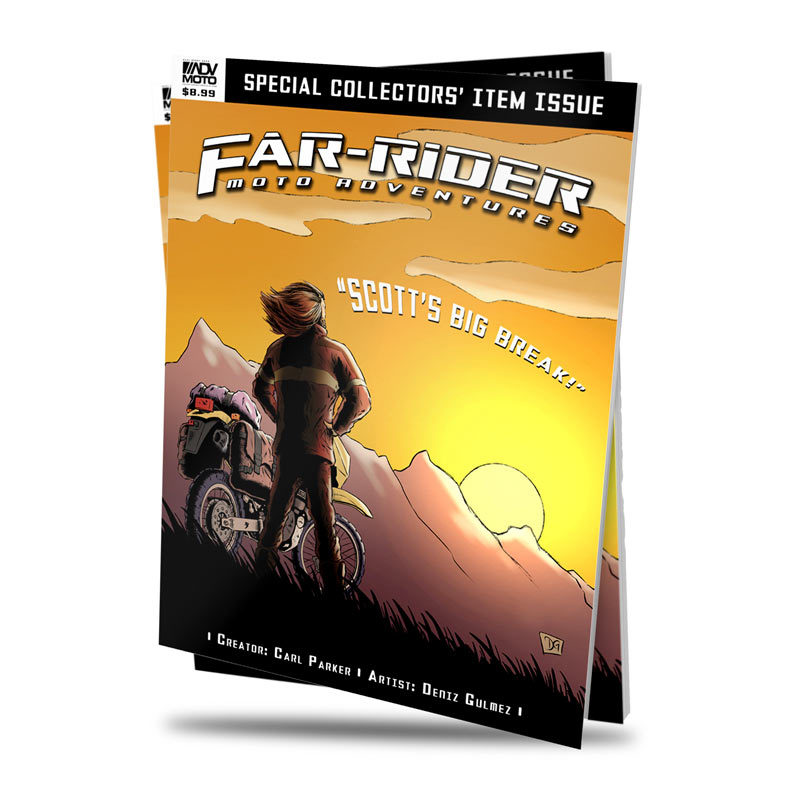 Receive Far-Rider #1 in Print and Digital format as it's release every month! This allows access to read the latest pages and also to download a PDF for viewing on the go.  You'll also receive the final book when it's put to print at the end of 2020.
You'll be redirected to the reading page immediately after purchase. 
This option is for US addresses only.