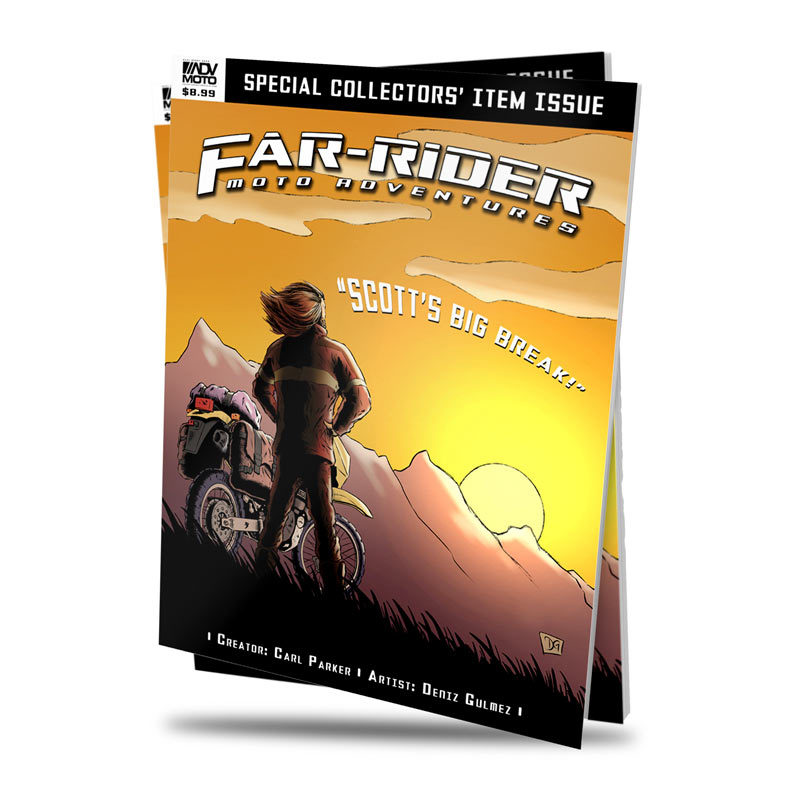 Receive "Far-Rider: Moto Adventures, Vol. #1" in Print and Digital format.
You will get immediate access to download and read the book in digital format. The page flip version is a user-fiendly version to read the book online. You can also download the PDF file to read it on the go.
You will also receive a special print edition of the book with higher quality paper and print.
You will be redirected to the reading page immediately after purchase. 
This option is for US addresses only.