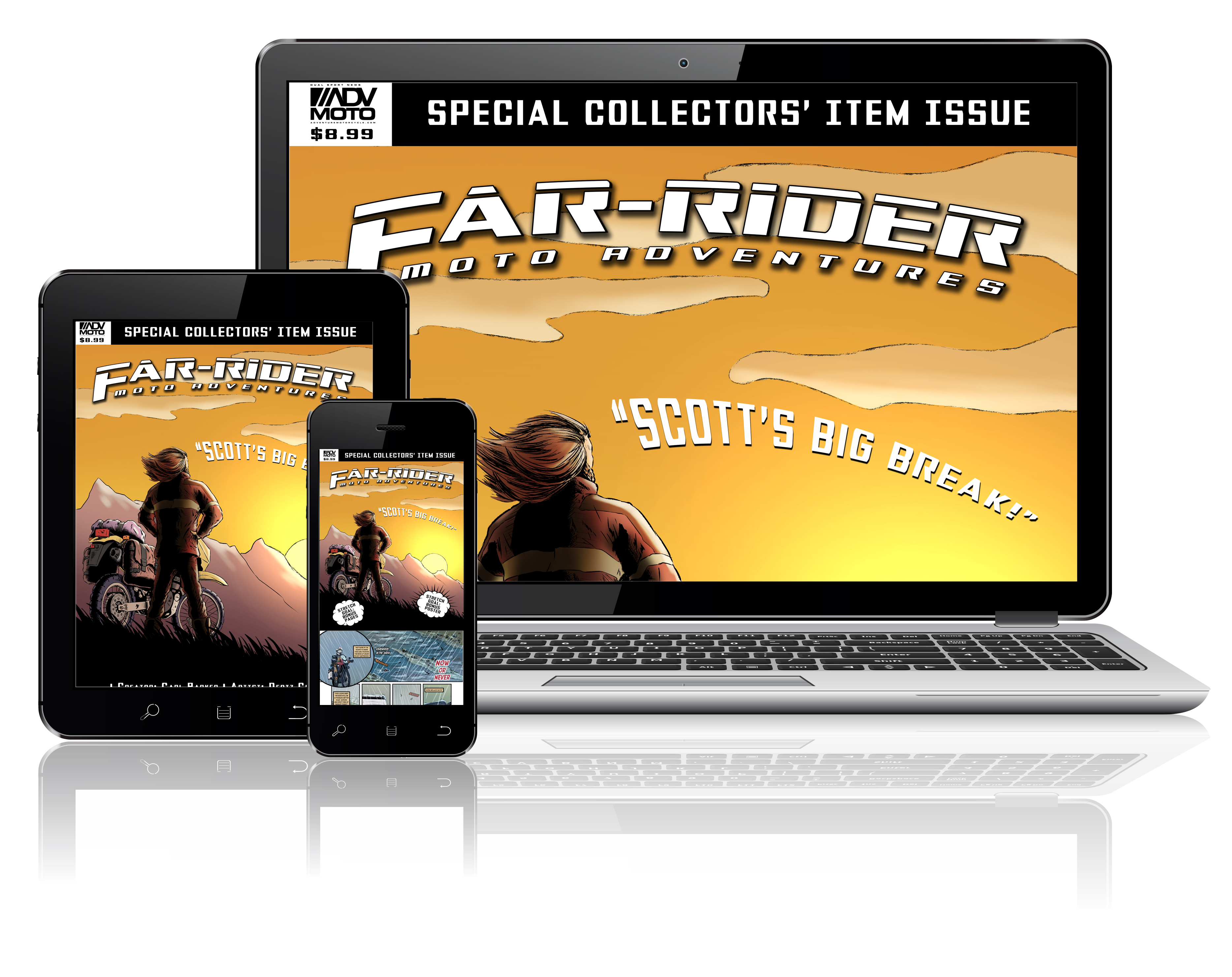 Receive "Far-Rider: Moto Adventures, Vol. #1" in Digital only format.
You will get immediate access to download and read the book in digital format. The page flip version is a user-fiendly version to read the book online. You can also download the PDF file to read it on the go.
You will be redirected to the reading page immediately after purchase.